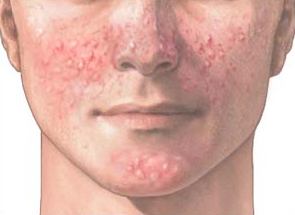 Acne is the most common skin condition in the United States and affects up to 85% of adolescents.  The rate of acne in adults has been increasing as well.  Even though acne is a very common condition, there is not much information available and a lot of the information that is available is inaccurate.
Why Treat Acne?
A common myth is that acne just has to "run its course."  This is simply not true.  Many people are unaware that acne is a medical condition and do not seek treatment.  It is treatable and is often covered by insurance.
So, what are the reasons for treating acne?
Increasing self esteem
Decreasing depression about appearance
Availability of many types of treatments
Left untreated, acne can cause skin pigment changes and scars
Research has shown that acne can cause other problems:
Anxiety
Depression
Social Withdrawal
Low Self Esteem
Reduced Confidence
Poor Body Image
Embarrassment
Anger
More Information:
What is Acne?
Who gets acne and what causes acne?
What are some treatment options?
What are some tips for managing acne?